X
Covid-19 Update
WE ARE OPEN FOR BUSINESS AND CARE ABOUT YOUR SAFETY!
NECESSARY PRECAUCTIONS IMPLEMENTED DAILY:
All workers practice safe social distancing 6+ feet.
All workers wear gloves, wash their hands, several times a day.
All workers wipe and sanitize their vehicles, phones, tablets, tools, pens and materials with antibacterial wipes or alcohol.
All workers are screened daily for fever, cough and other flu-like symptoms.
We have implemented a 'NO TOUCH' policy. We have instructed our workers not to engage in any type of physical contact, including handshakes, throughout their workday.
Sand & Gravel Supplier in Alabama
CT HAULING AND MATERIALS (a wholesale supplier) which was founded in 2002 is a provider of Building, Construction, Landscape, and Masonry Materials.
Our Services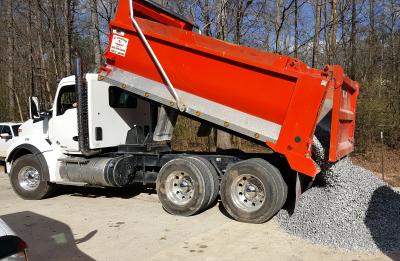 Landscape Supply
CT Hauling and Materials provides Landscape Supply Services throughout the Central Alabama.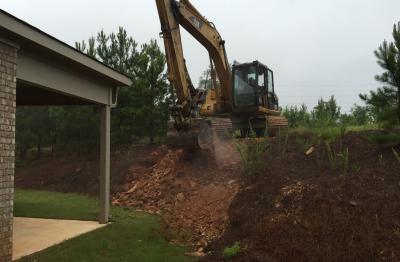 Excavating
CT Hauling and Materials is a provider for excavation projects in the following Central Alabama.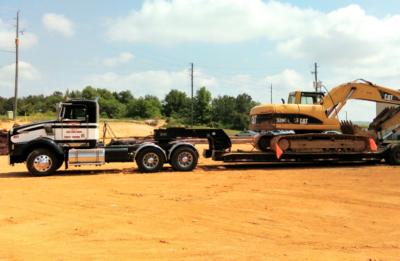 Equipment Hauling
CT Hauling and Materials provides Hauling and Removal Services throughout the Central Alabama.
Landscape Supply
CT Hauling provides lots of materials for all your needs.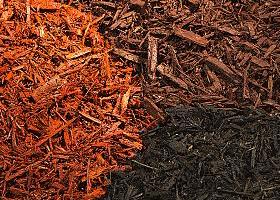 Mulch is any type of material spread or laid over soil as a covering to retain moisture in the soil, suppress weeds, improve the soils fertility as it decomposes.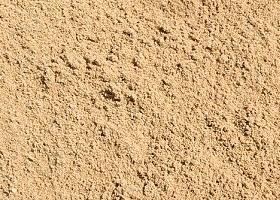 Sand is a natural granular material composed of finely divided rock and mineral particles and is used for concrete and mason work, leveling, paver projects and playgrounds.
Gravel is an unconsolidated rock fragment having a generalized particle size and includes size classes from granular to bolder fragments.

Topsoil is the upper layer of soil, usually the top 2 inches to 8 inches. Top soil is usually used for gardens and lawns.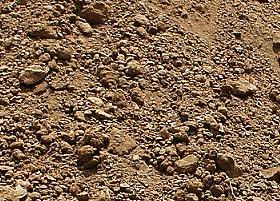 Dirt/Soil is composed of clay, organic matter, rocks and sand. Dirt, Fill Dirt, Screened Dirt & Unscreened Dirt can be delivered in bulk at wholesale prices